Got some tissues near by? Louis Tomlinson revealed that his mother, right before passing away due to leukemia, hoped for her son to reconcile with Zayn Malik. Her dying wish will have you in tears.
Currently sitting in a puddle of tears. Louis Tomlinson, 25, experienced the ultimate heartbreak in December 2016 when his mother, Johannah Deakin, lost her battle with leukemia. The details of their final moments together were kept secret until the former One Direction singer was ready to open up. Now, roughly seven months after her heartbreaking death, Louis revealed that her dying wish was for him to make up with bandmate Zayn Malik, 24. "My mum said, 'You've got to get back in contact with Zayn. Life's too f–king short,'" he confessed to The Sun. "My mum always knew what I was feeling and what I wanted."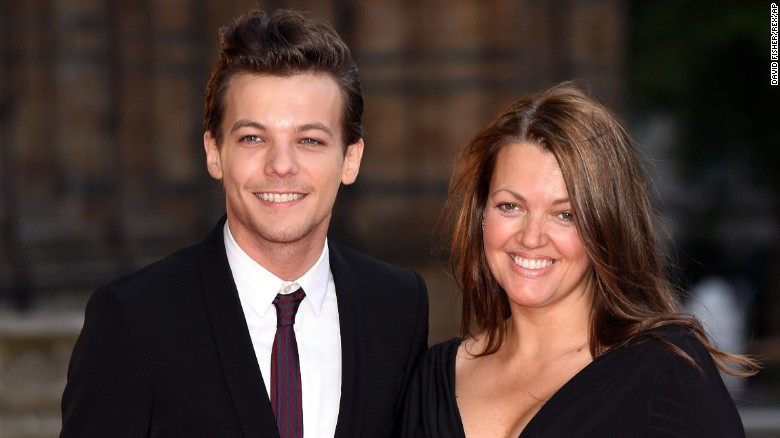 It sounds like Johannah was reading the minds of 1D fans all over the world. The band's much-too-long hiatus began when Zayn left the group first in March 2015. From there, a domino effect took place and the rest of the guys went solo as well. Niall Horan released "This Town," Harry Styles dropped "Sign Of The Times," Liam Payne collaborated with Zedd on "Get Low," and Louis serenaded us with "Back To You." All the while, his mother was looking down from heaven hoping for a reunion with the "Pillowtalk" crooner.
Louis and Zayn were arguably the closest in 1D, and weren't afraid to gush over their romance in public. "Zayn was always good for me in the band because he was my go-to if I wanted to p–s around, lark around," the Doncaster-native added to the British publication. "I could always break the rules a little bit with Zayn." Ugh, well then screw all this petty bullsh*t and start up the friendship again! Listen to your mother, Louis! She knows best!